Posts: 46
Joined: Mon Jul 09, 2012 5:21 am
ops....

sorry....


Playing Yammies here....
NRA Life member
Posts: 144
Joined: Tue Oct 12, 2010 5:08 am
Location: Netherlands
Contact:
Nice! There is too much attack in the bass drum for my taste but that sounds like a room thing or mic issue. Yamaha is a better fit for Vinnie and his complex way of playing I think. Also, the Paistes blend nicer with the 'clear' Yamaha sound. And man...Vinnie and James is such a great tandem. Just like Weckl and James with Oz. James somehow seems to have the Gadd effect on people...they cool down a bit ;-]
Site Admin
Posts: 1095
Joined: Sat Oct 09, 2010 1:15 am
WOW a LOT of pretty advanced phrasing all over this thing by Vinnie. A lot of his nuances are pretty out -there. A lot of straight phrasing in this triplet based groove. Some really cool examples of that kind of stuff here. Wow.
Posts: 187
Joined: Tue Oct 12, 2010 5:47 pm
It's also crazy how solid his time is underneath it all. A totally rock steady stream of groove. A lot of advanced guys may do some of this, and they do an amazing job as well, but that level of internal pulse... pretty rare.
Posts: 393
Joined: Sun Oct 31, 2010 2:05 pm
I can only imagine it with a dozen Samsung Galaxies.
That didn't last long at all! I saw him in November last year with Sting and I am not a fan of the Paiste/Ludwig sound. I still like Yamaha/Zildjian era Vinnie, not so much because of the instruments but more because of the energy his playing had back then.

That Watermelon clip was cool, I'm going to be seeing Vinnie with Herbie in November here in Hong Kong and I can't wait (never through I'd get to see Vinnie 3 times live!)
Posts: 363
Joined: Thu Oct 28, 2010 11:05 am
I heard a story from somebody who was present at SIR in Los Angeles in mid/late September during a drum testing session of sorts. Vinnie was testing a few, 4 or so, Ludwig kits. Apparently, he was unhappy was them. I don't know if he eventually choose something on that testing session or not, but one or some of those kits ended up at Hollywood Drumshop with a sign on it saying "Made for Vinnie Colaiuta!" As I understand it, he was none to pleased to have his name attached to drums he refused to play. He was quite unhappy with Hollywood Drum Shop and was also gone from Ludwig within a very short time.


Vinnie sounds unbelievable (again) in that video above! WOW.
Posts: 363
Joined: Thu Oct 28, 2010 11:05 am
North?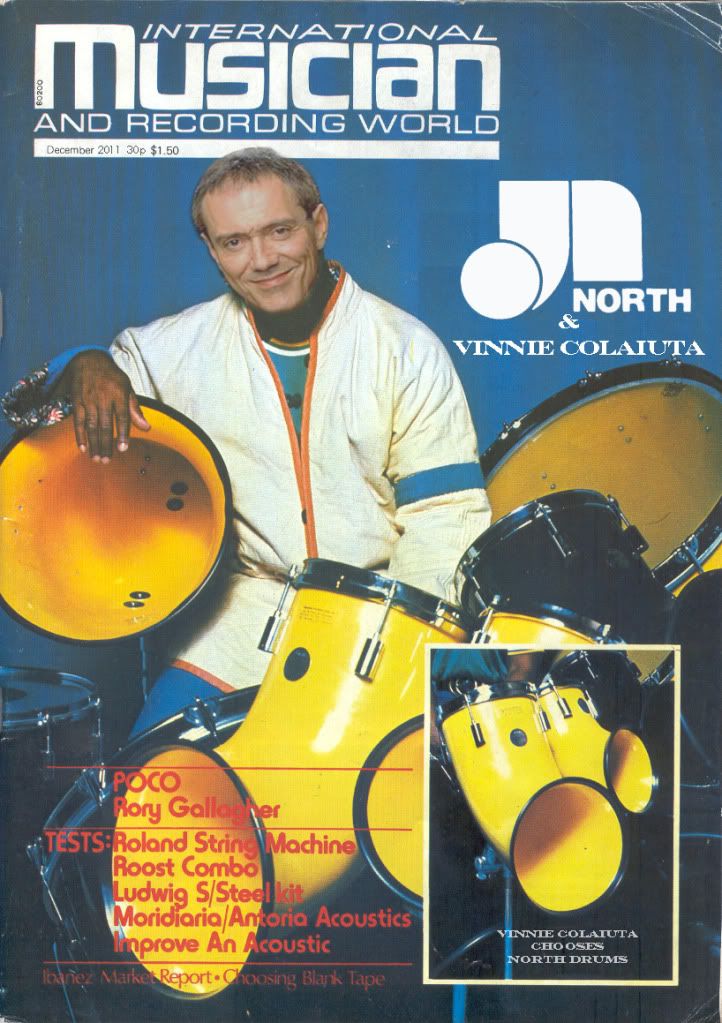 Peace?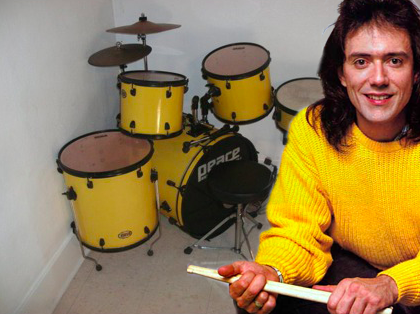 ---
Who is online
Users browsing this forum: Bing [Bot] and 7 guests