Posts: 1598
Joined: Tue Oct 12, 2010 9:20 pm
I love Stanton Moore's new album! You can listen to a track here >>>
https://soundcloud.com/the-royal-potato ... e-lauren-z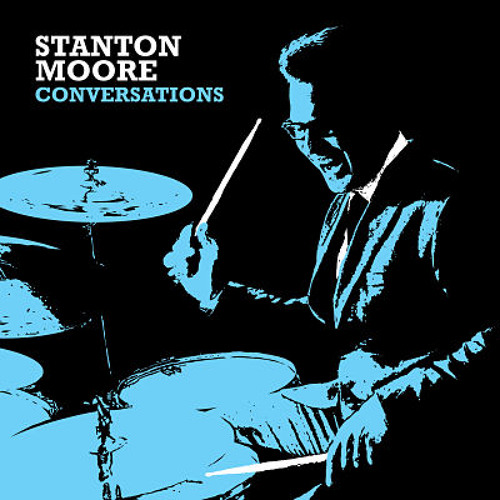 Posts: 1598
Joined: Tue Oct 12, 2010 9:20 pm
I have the CD -- it's good. Music is a little more tame than I'm used to for him, but it's a good listen.

I've gone to two clinics of his, and learned a lot each time.

I posted the video below recently in the Chatty -- but, of course, that goes away.

A drum lesson from St Mo -- if you missed it:


I'm a big fan of all things Stanton- seen him live several times with Galactic as well as clinics and some other gigs.

Haven't heard the new record yet...
Got Blushda?
Posts: 1598
Joined: Tue Oct 12, 2010 9:20 pm
...LOVE it!!!

>>>

"Stanton Moore performs with Dragon Smoke at the Independent S.F on December 4, 2015. Stanton is playing a Gretsch Renown Maple kit with his Stanton Moore Signature snare, cymbals and Pandiero."


Posts: 1120
Joined: Fri Oct 22, 2010 5:41 am
A whole lotta New Orleans here! (copyright infringement ?)

Saw Galactic this past week. Great show. Stanton on fire as usual.

Go if you get a chance.
Posts: 1120
Joined: Fri Oct 22, 2010 5:41 am
This guy gets me out of routine and into something else...I can't stay here
very long, but when I visit this place, me likes and wonders why I don't hang
out here more
anyone using the stanton moore drum academy?
seams like a great resource.
thanks
---
Who is online
Users browsing this forum: No registered users and 9 guests