Posts: 1022
Joined: Fri Oct 22, 2010 5:41 am
I like Dave's playing now more than ever. FLUID MOTION...he's like a stream
and I am witnessing a hydrograph in action!
That guy is my favorite. Nobody I like better than watching/listening to Dave. Those "up" cymbal crashes on the ride with his right hand are great. He's on fire these days. Beautiful sound.
Ludwig LM402 Supraph Snare 6.5x14 will trade for an interesting snare
Posts: 1427
Joined: Fri Jul 20, 2012 2:39 pm
Location: Los Angeles, CA
Contact:
Dave is amazing, but man, I am soooo bored of drum solos. All these clinics are taking drumming way out of context.
I agree. The drums can be a monotonous instrument no matter the proficiency of the musician. There's little musical drama in a never ending stream of notes.

I'm left waitng for the musical resolution a lot of times in these solos and not getting it. Dave is obviously amazing and mind blowing.
Posts: 1022
Joined: Fri Oct 22, 2010 5:41 am
"I am soooo bored of drum solos"--

Isn't this what drum forums mainly do...a thread about Dave is mostly vids of solos
rather than great songs. The Internet changed the game TOTALLY...almost all drumming
was audio prior to Youtube...the occasional videos (bootlegs)...you had to listen and imagine.
Now you can literally burn an entire day watching almost anything from Chick Webb to some
kid playing to Beat It w/a million views. Info/entertainment overload leading to "been there,
done that"...whatever, show me a better trick. I just learned two new card tricks...found them
online. Showed one guy yesterday and he said, "Did you get that from _______ on his Youtube channel?"
I told him yes...and he showed me a trick he learned from the same guy (one of which was putting
a nail in his nose). Point being, all the "tricks" are out in the open. Back in "the day" learning
those two card tricks could get me free beer for years in a bar (if I went to bars).

Now...imagine being Dave, or Vinnie, or Virgil, or Marco, or Bob down the street...the attention span
is diminished unless you can be a 'circus freak'--there have never been so many technical drummers
in my lifetime, but in the end, a great song always triumphs and now we're back to time, groove, and feel...
along with a great sound. Who won the latest 100 Greatest Drummers Poll? (forgot the magazine...
I think it was Rolling Stones)

There's a reason Bonham keeps winning or places so high in these things.
Posts: 1427
Joined: Fri Jul 20, 2012 2:39 pm
Location: Los Angeles, CA
Contact:
I don't think my attention span for great music has diminished. Great music
itself
has diminished. Drum solos can be impressive, but most are not very interesting (aside from the technical difficulty). It's rare when you see a solo that works as a its own composition, complete with motifs, repetition, emotion, etc. Buddy Rich was very good in that regard; Same with Tony Williams; Same with a lot of good jazz drummers who are soloing in the context of a song (whether it be trading fours, extended solo, or free).
https://www.youtube.com/watch?v=rFQWIPJJ5p4
Meanwhile, digging Dave's new look...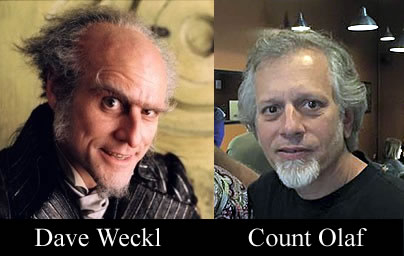 This is a must see! Chick is 75 and still killing it. This might be the last go at it for this band. Going to catch them Saturday when they play at Catalinas. Haven't seen this band since they played at the old Catalina joint.
Posts: 75
Joined: Wed Oct 13, 2010 8:14 am
I thought it was funny they had to use a still shot of Dave smiling during the "smile montage" at the end.... "ok we found 3 frames of a smirk, was that a smirk? Yes, I think that was a smirk...are you sure? yes, let's use that...."
What Im saying here folks, he don't smile much.

---
Who is online
Users browsing this forum: Google [Bot] and 9 guests