I posted this at TTD. If you know torrents you can grab it.
http://www.thetradersden.org/forums/sho ... hp?t=93840
I received this recently from a trade that I thought went south months ago. Trader finally came through. Its a great watch.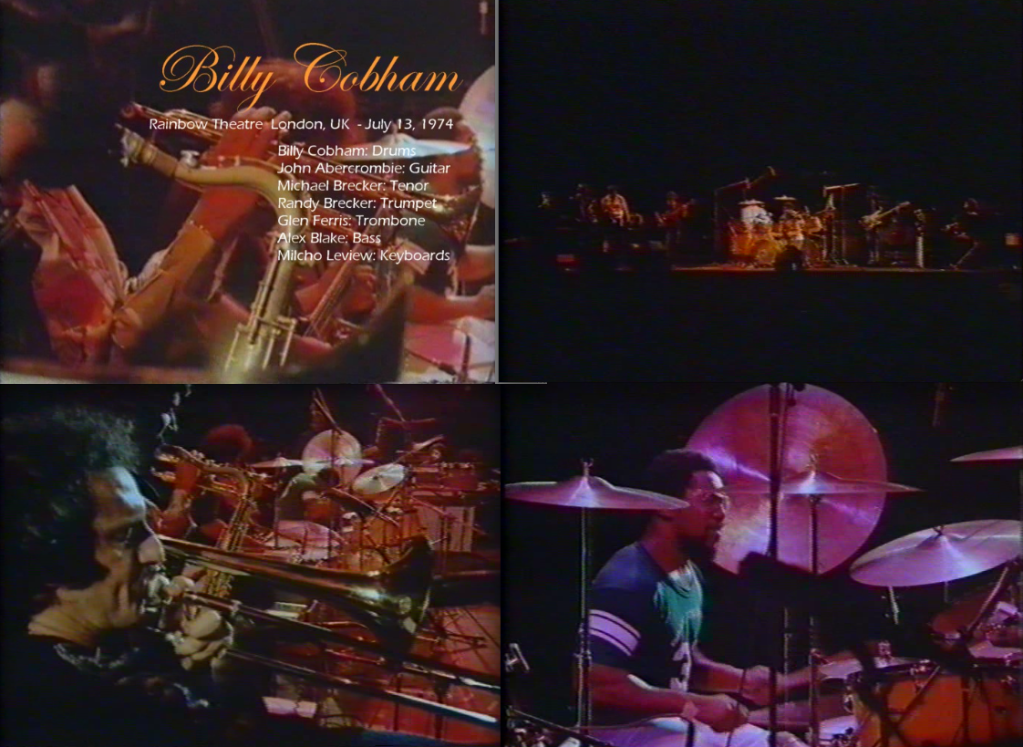 Duration: 0:34:31
Data Size: 1.18 GB
Bit Rate: 4.91 Mbps
Tv > Unknown Gen VHS > Standalone > ? Author > DVD
Video Tracks:
224 MPEG-2, 720 × 576, 4:3, 25 fps, 7.00 Mbps, upper field first
Audio Tracks:
128 AC3 2/0, 48 kHz, 256 kbps
An Old Grey Whistle Test episode from 1975 featuring Billy Cobham's Band recorded at the Rainbow Theater on July 13, 1974. Great filming and great performances. Audio quality is excellent. There is an occasional shake/shimmy in the video and a couple of very brief drop-outs. Other than that this looks to be only a generation or 2 from master/broadcast quality. My only complaint is that its only 2 tunes . . . But these 2 are MONSTERS!
Adequate menu and chapters for both songs.
Shabazz
Tenth Pin
Billy Cobham: Drums
John Abercrombie: Guitar
Michael Brecker: Tenor Saxophone
Randy Brecker: Trumpet
Glen Ferris: Trombone
Alex Blake: Bass
Milcho Leview: Keyboards